Instant cut to size prices
Free delivery on all orders over £150
30+ Years experience in the plastics industry
The many uses of Perspex in Interior Design
Published on: 10/11/2022
Perspex is an incredibly versatile material. The ways in which it can be used in home interior design projects is limited only by one's own imagination. If you're thinking about starting a new DIY project to smarten up your home and give it a dash of creativity, this article has some design ideas using Perspex which we hope will inspire you.
Perspex countertop and accent shelving in this creative kitchen design. (Pic courtesy of Crespo Design).
Perspex is very easy to work with
More and more people are investing in home grade laser cutting machines. These machines typically cost a few hundred pounds and can be used to cut Perspex and other acrylics very accurately. The way they cut leaves the edges of Perspex sheets very smooth. No post-processing work is required and you can cut almost any conceivable shape. Enthusiastic DIY-ers can achieve beautiful results.
If you already have one of these machines, we're sure you're putting it to good use. If you need any help with cutting your Perspex, don't forget that Simply Plastics offers a comprehensive laser cutting service.
Perspex vs. glass
One of the big decisions to be made on a lot of home projects is whether to use Perspex or glass. Both materials have their advantages, but the case for using Perspex in many types of home interior project is pretty compelling. Here are some of the reasons why:
Perspex is less than half the weight of glass, so it's easier to work with and manoeuvre about. It is a popular alternative to glass in certain types of glazing, panelling and shelving projects and for a wide range of other home interior DIY projects as well.
In terms of insulation, Perspex is far more efficient than glass. It's a better material for regulating temperature, and this helps to reduce domestic heating bills.
Perspex is far tougher than glass and is up to 20 times more resistant to impact. It doesn't shatter when it breaks and will break into large pieces with relatively blunt edges instead. It's a far safer material to work with.
Because it's tougher than glass, Perspex is more robust and durable in most applications as well. It's also weather resistant, offering up to 20 years of use without damage or deterioration in all weather conditions.
Perspex is typically a more cost-effective option than glass. It's lighter and costs less to transport.
Perspex is available in 100+ colours.
Perspex in projects around the home
Because Perspex is a versatile and transparent material it can look great in a variety of settings around the home. It complements a wide range of design styles, making it an interesting, as well as stylish, material to consider in any home interior project.
Acrylic-made furnishings are durable too and can withstand daily wear-and-tear. Some of the most common uses of Perspex around the home are to provide attractive coverings on dining-tables, coffee-tables, side-tables, home bars and counter-tops.
In living-rooms and media rooms, standalone or wall-mounted shelving in plain or coloured Perspex can add a very stylish touch.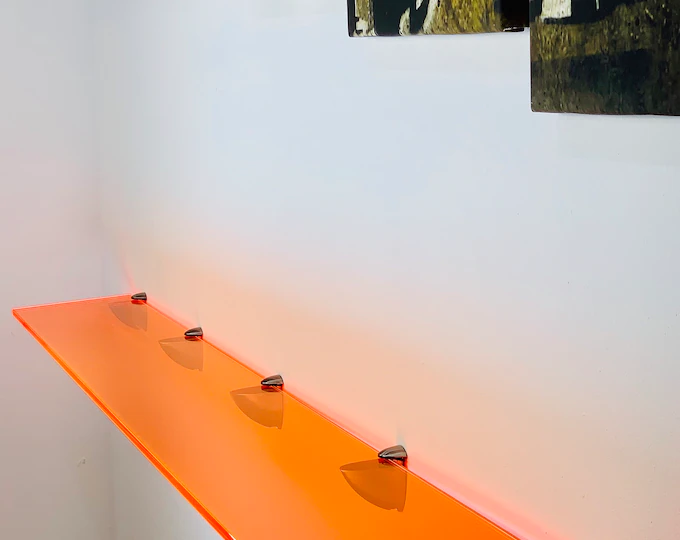 Perspex wall-mounted shelves in orange neon. (Pic courtesy of Etsy.com).
In home offices, clear Perspex furnishings can be both stylish and functional, and will make your work space look less cluttered.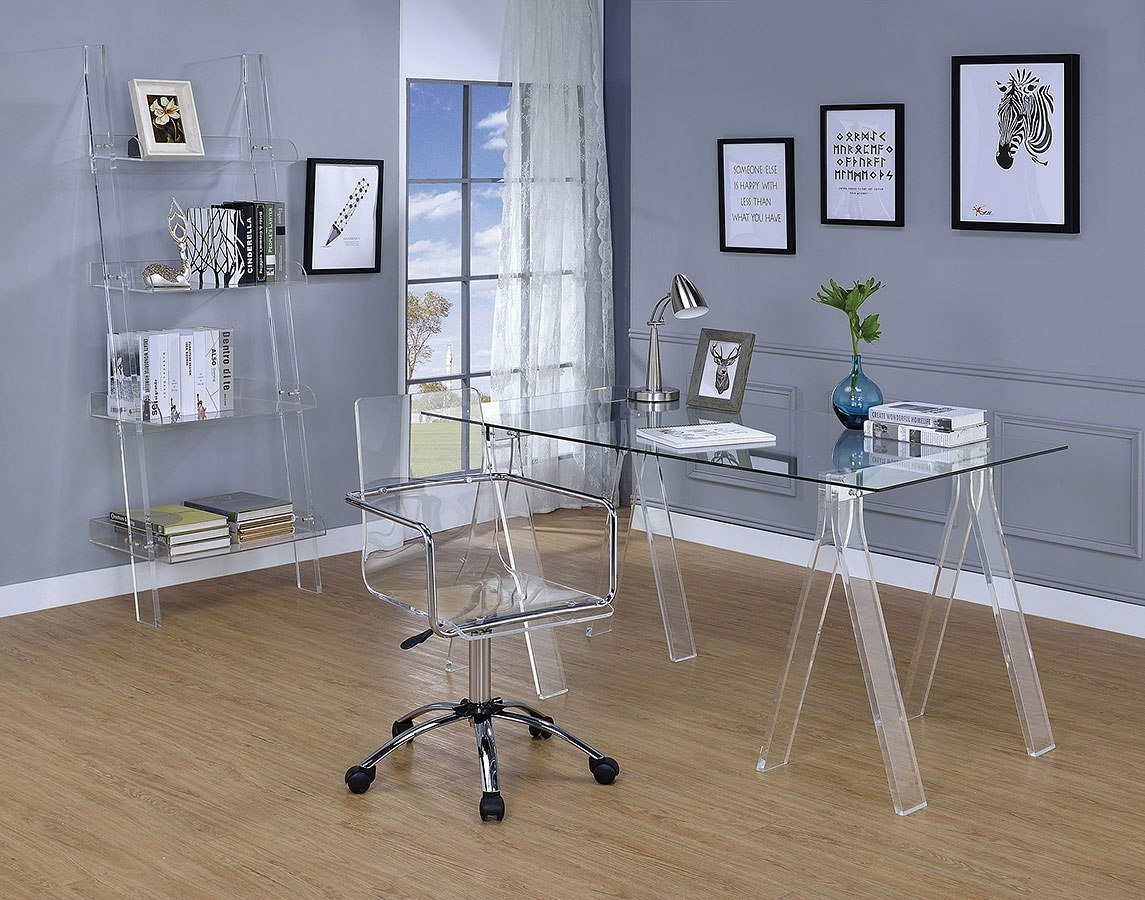 Acrylic home office furniture is stylish as well as functional (pic courtesy of Coaster Furniture)
In bathrooms, Coloured Perspex can be used for shelving, splashbacks, panelling around baths and showers, shower screens and much more. In many types of bathroom project, acrylics can be a good alternative to tiles. The latter are time-consuming to lay and need more maintenance, cleaning and re-grouting.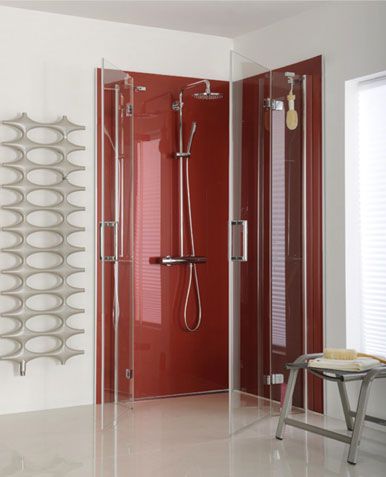 Perspex waterproof shower wall panels (pic courtesy of Pinterest)
Perspex can be used to create stylish additions to home décor in the kitchen. Brightly coloured acrylic splashbacks on walls behind sinks and kitchen counters will add a dash of style. A word of caution here though – Simply Plastics don't recommend fitting Perspex as cooker splashbacks backs, due to the risk of heat damage.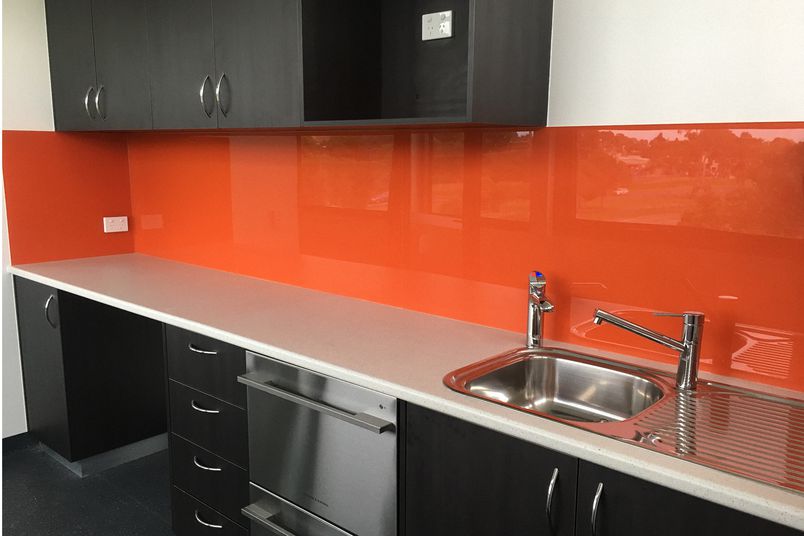 Coloured acrylic kitchen splashback (pic courtesy of Architectureau)
Stunning home lighting using Perspex
Home lighting is another facet of interior design where Perspex really comes into its own. Rather than talk about what it's possible to create, we thought it might be better to show you what we mean, so here's a gallery featuring some inspired lighting solutions using Perspex that we love: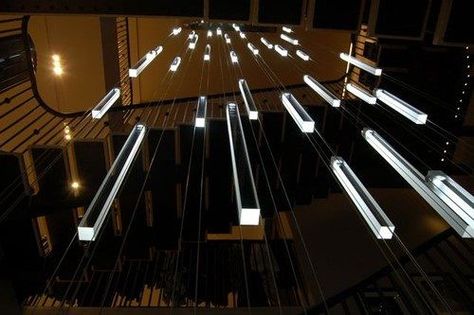 "Perspex tive" Jona Hoad LED light installation (Pic courtesy of Pinterest)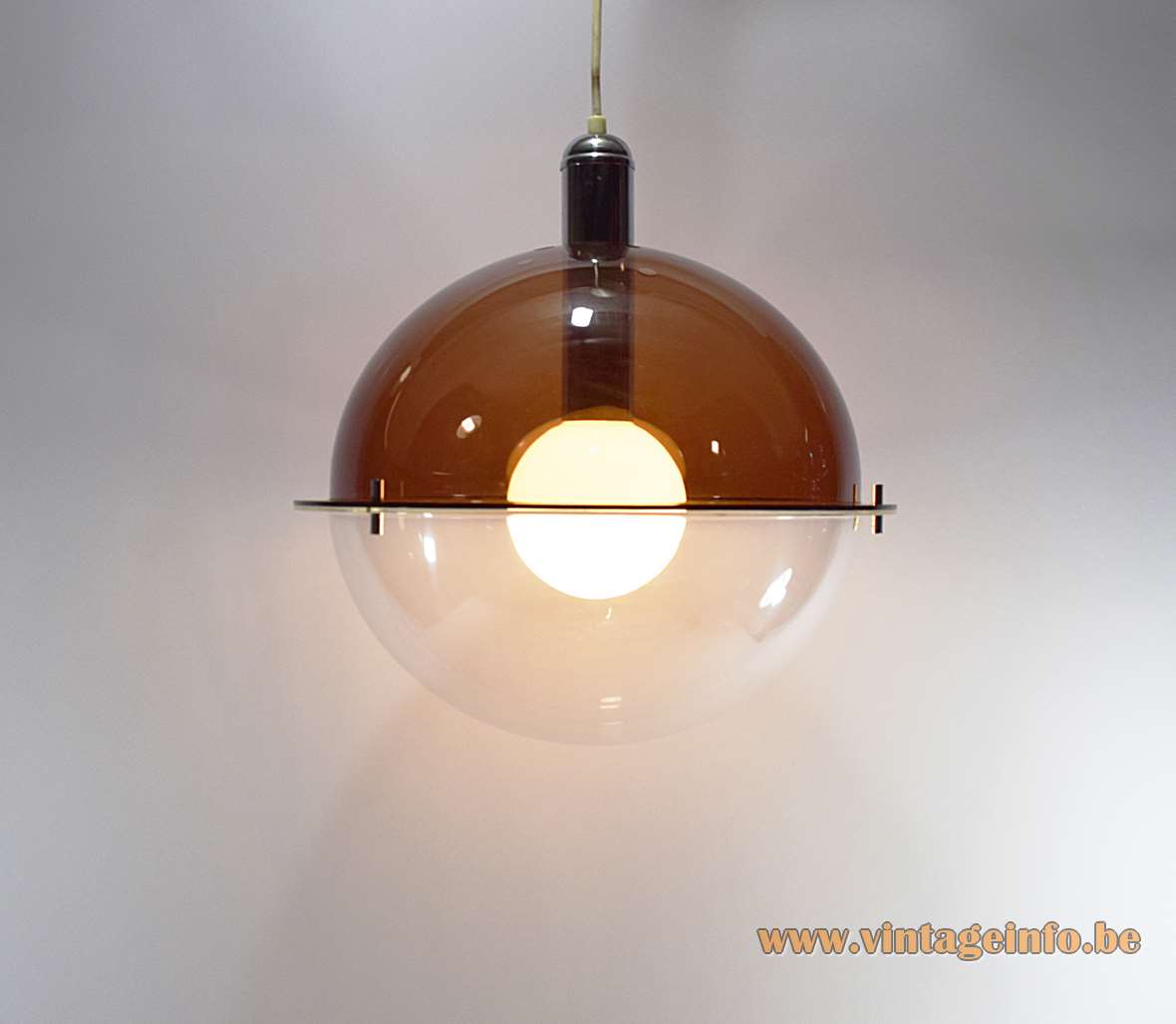 Vintage Perspex pendant light (Pic courtesy of VintageInfo)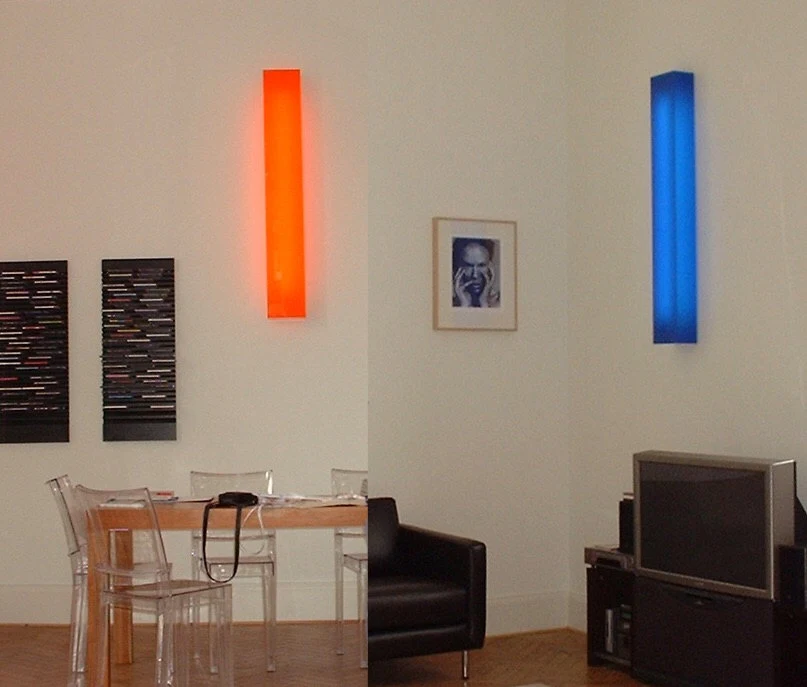 Snake box coloured Perspex wall lights (Pic courtesy of https://www.etsy.com/)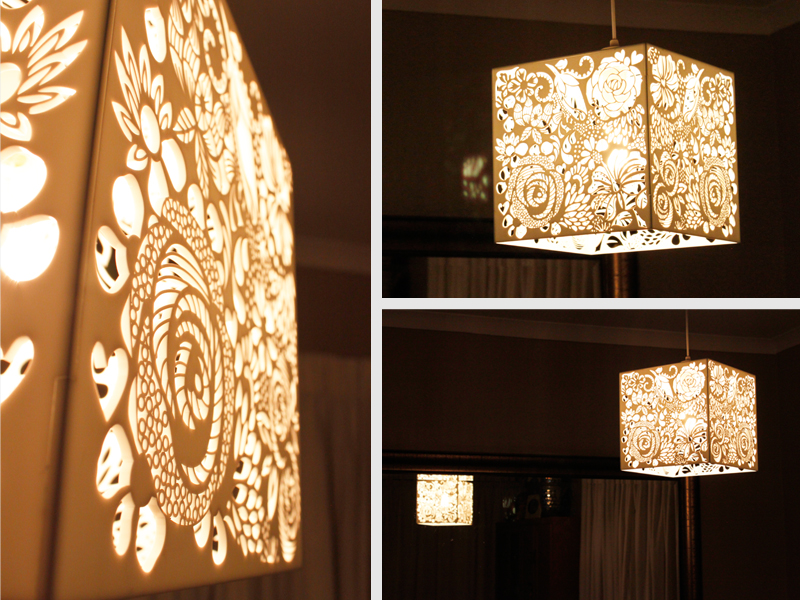 Laser cut floral Perspex light shade (Pic courtesy of Laser Smith)
Our Laser Cutting Service
Simply Plastics are one of the UK's leading online suppliers of Acrylic/Perspex sheets, stocking over 125 colours and variants. We offer a bespoke CNC Laser and Router cutting service allowing us to supply extremely intricately cut components in both small and large runs. If you need our help or advice on any of your upcoming Perspex projects please get in touch.