Instant cut to size prices
Free delivery on all orders over £150
30+ Years experience in the plastics industry
Product Focus: New Materials for Lighting
Published on: 23/06/2023
New technology brings new possibilities and the manufacturers of Perspex continue to develop and refine their product ranges. Vario, Highlights and Spectrum have been developed primarily for the lighting market. Each will offer fabricators and sign makers new opportunities to produce retail Point-of-Sale displays and signage that is more vivid and more striking than has hitherto been possible, particularly when used in conjunction with LEDs.
PERSPEX® Vario
There are six fresh new colours available in the PERSPEX® Vario acrylic range - Honolulu Pink, Caribbean Peach, Tropical Yellow, Lagoon Green, Cascade Blue and Passion Flower Violet.
These are more muted colours than the Fluorescent, but the colour remains more vivid on the edge than in the mass of the sheet. The edge of the sheet fluoresces brightly under both a UV light source and ambient light. The surface colour also appears to change as the angle of vision shifts.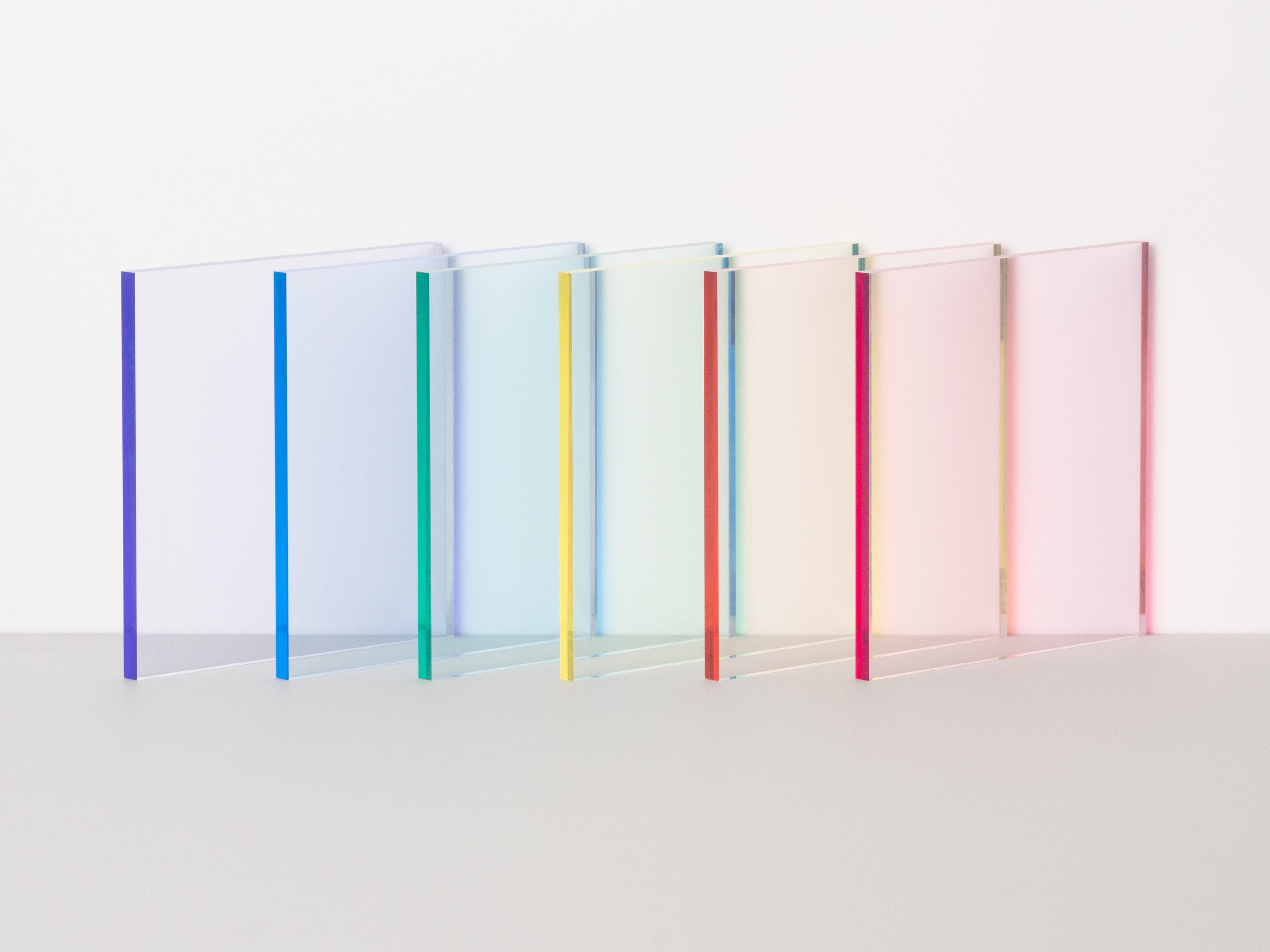 Key features
Vivid edge
Colour changes with angle of view
Six new colours in the range
PERSPEX® Highlights
PERSPEX® Highlights are a range of 4 bold, neon inspired colours – Fiesta Yellow, Luau Green, Carnival Orange and Flamenco Pink - which are bright, vibrant and refreshing. They combine the benefits of a striking fluorescent hue with the light diffusing capabilities of other products in the Perspex range. These colours produce a vivid, fluorescent glow.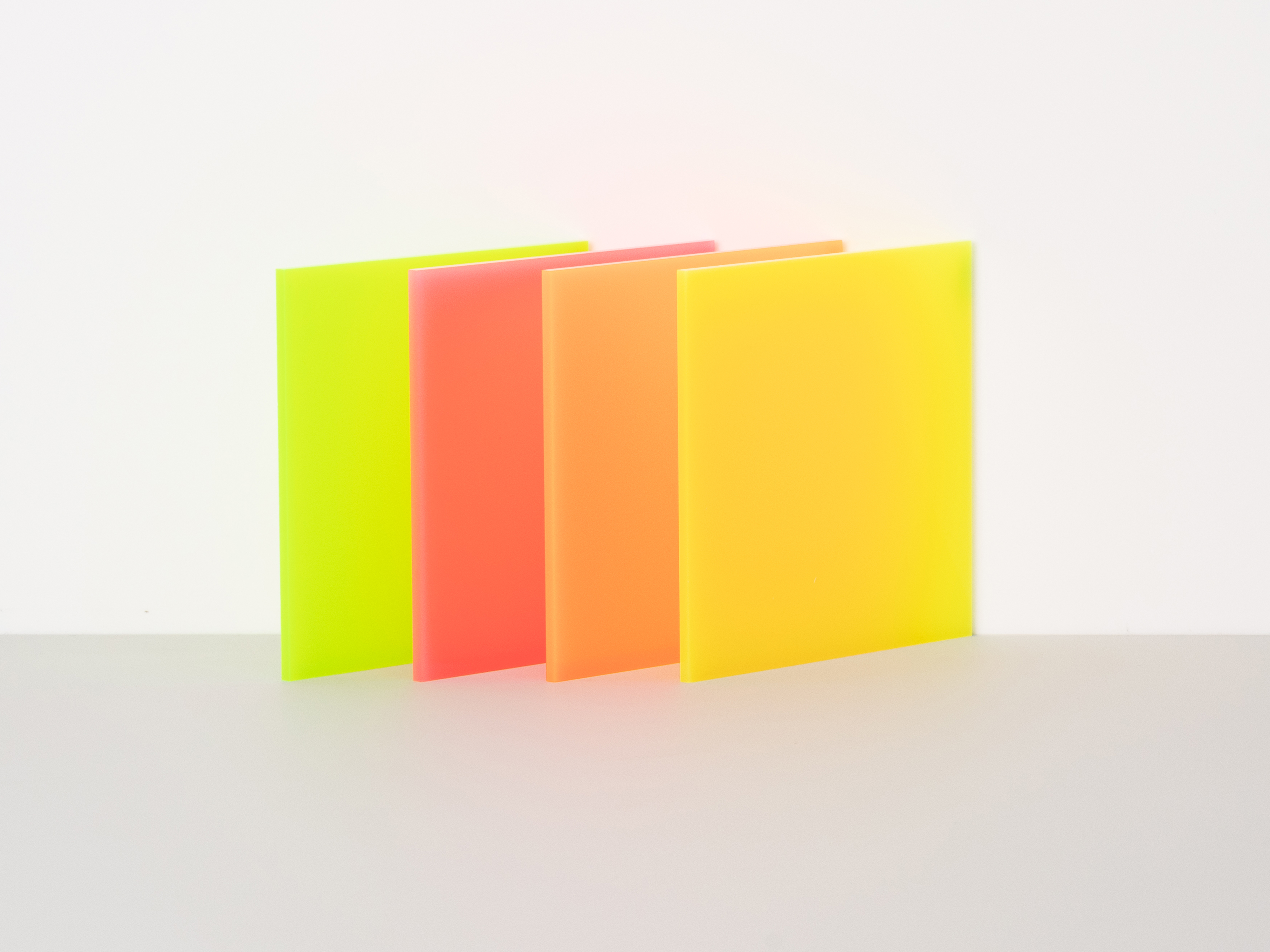 PERSPEX® Highlights is popular with fabricators who want to match their retail Point-of-Sale displays with the current neon fashion trends to produce eye-catching countertop displays, product stands and illuminated shelving. Sign makers aiming to create eye-catching signage and bold displays will also be drawn to PERSPEX® Highlights.
Key features:
Fluorescent edge
Glows under ambient light
Four neon-inspired colours in the range
PERSPEX® Spectrum LED
PERSPEX® Spectrum acrylic colours have been specially formulated to give optimised colour performance with both transmitted and reflected light using white LEDs. This adds enhanced colour to signage applications. With improved diffusion of light and elimination of LED 'hotspots' this range also makes slimmer designs possible.
PERSPEX® Spectrum acrylic is available in Opal, Yellow, Orange, Pink, Red, Green and Blue. This is an ideal product to use in illuminated signs, lightboxes, channel letters, backlit signs and Exit signs.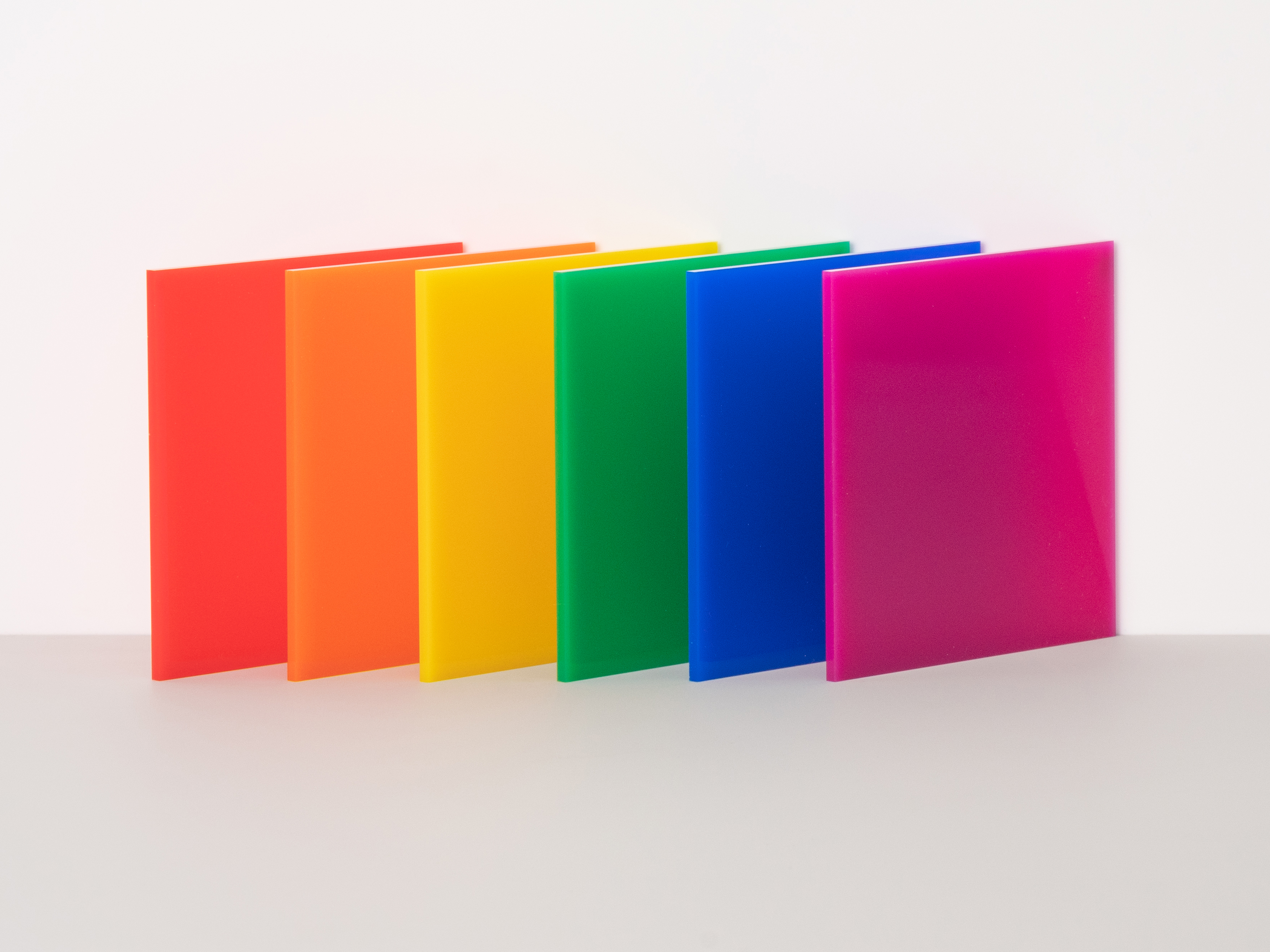 Key features:
Consistent bold colour when illuminated
Optimised for white LEDs
Six colours in the range
PERSPEX® Spectrum LED Acrylic Block
This new opal acrylic block is available up to 30mm thick and is specially designed to be routered out for LEDs to be embedded inside or fixed on a rear plate, providing dramatic, even brightness.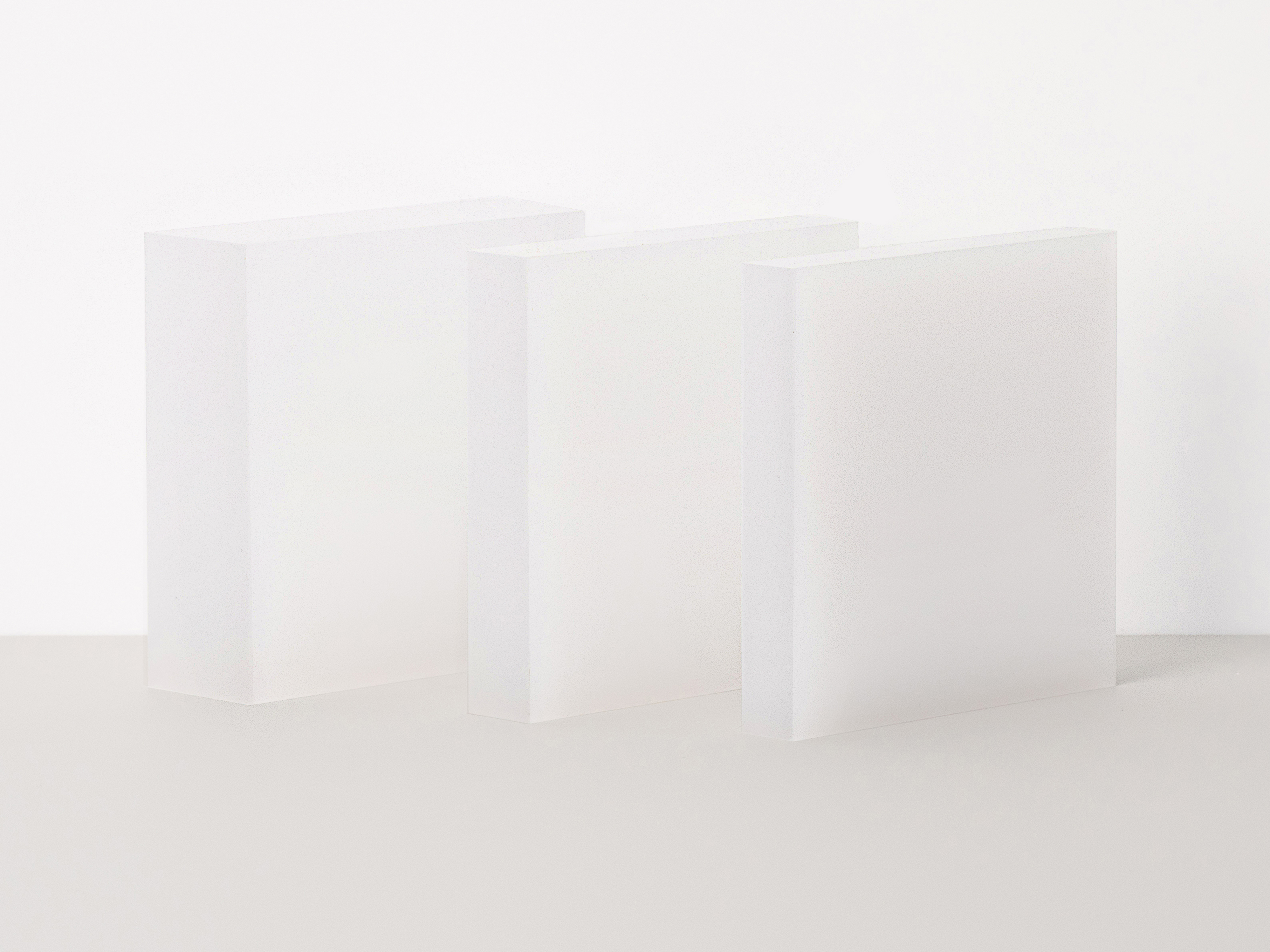 With the extensive range of Perspex products available in the market, you may need some help selecting the best product to use in your lighting projects. If you do, please get in touch and we'll be pleased to offer our advice.
Our Laser Cutting Service
Simply Plastics are one of the UK's leading online suppliers of PERSPEX® sheets, stocking over 125 colours and variants. We offer a bespoke CNC Laser and Router cutting service allowing us to supply extremely intricately cut components in both small and large runs. If you need our help or advice on any of your upcoming PERSPEX® projects, including those involving PERSPEX®re, please get in touch.
Related articles: