Instant cut to size prices
Free delivery on all orders over £150
30+ Years experience in the plastics industry
Why PERSPEX® is the UK's Most Trusted Acrylic Manufacturer
Published on: 27/04/2023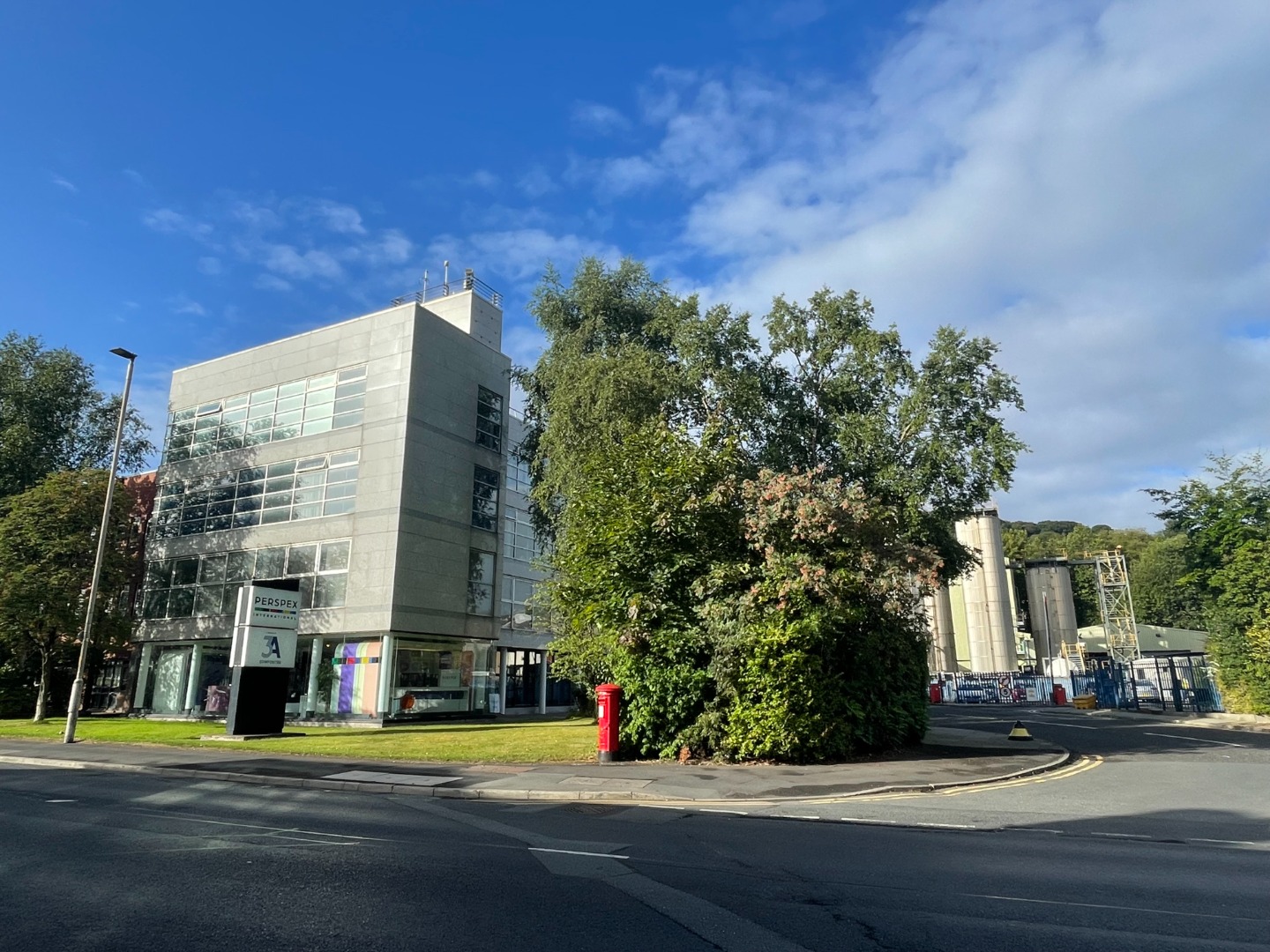 Here at Simply Plastics we're pretty big fans of PERSPEX®. In our view, it's the best product of its type in the market. In this blog we dig a little deeper to find out what makes it such a trusted brand and why it's so popular with our customers.
A Long Heritage
To say that PERSPEX® is a very well-established brand is rather an understatement! It has been around for a very long time – 90 years in fact, having been first manufactured in the UK in 1933.
Manufactured in the UK
As PERSPEX® is manufactured in the UK it's a product that's easy to get hold of quickly, and in the quantities that may be required for sizeable projects. Simply Plastics is one of the largest stockists of Perspex in the UK stocking over 125 different colours across a wide variety of product ranges. Easy availability is greatly appreciated by our customers when they're up against a tight deadline to get a project finished. Imported acrylics may be subject to delays and excise duties, introducing an extra element of risk (as well as cost) into projects. Furthermore, using a product manufactured in the UK helps to minimise the carbon footprint versus imported materials that have to be transported across Europe or further afield.
Excellent Technical Qualities
The excellent technical qualities of PERSPEX® are widely recognised in the industry. These include:
Transparency: PERSPEX® has a high degree of transparency, similar to glass. It allows for the passage of light with little to no distortion.
Lightweight: PERSPEX® is much lighter than glass. It weighs roughly half as much, making it easier to handle, transport and install.
Impact Resistance: PERSPEX® is highly resistant to impact and shattering, which means it has important safety benefits.
UV Resistance: PERSPEX® has excellent resistance to UV light, which can cause other materials to degrade or discolour over time.
Machinability: PERSPEX® can be easily cut, drilled and machined using standard tools. This makes it a very easy material to work with and allows for precise fabrication of complex shapes.
Wide Range of Colours, Finishes and Effects
PERSPEX® is available in over 125 different colours, which is the widest range of colours in the UK. It means there's a very good chance that the perfect colour for the job is available. And if it isn't, there's no need to worry because PERSPEX® offers a colour-matching service. If you're unsure of a colour, a sample can be requested.
PERSPEX® in different finishes and effects can also be supplied. The options list you can select from includes the following:
Solid and Translucent
Transparent and Tints
Silk or Satin
Patterned
Constant Light Transmission
Unparallelled Versatility
PERSPEX® can be used in a huge range of applications, including:
Signage
Printing
Retail – Point of Purchase/Sale
Exhibition and Display Stands
Fabrication
Glazing
Design and Furniture
Interior Cladding
Street Furniture
LED Lighting
Protective Screens
Vehicle Fit-Out
10 Year Warranty
Offering exceptional resistance to outdoor weathering, most PERSPEX® ranges are sold with a 10 year external warranty with no significant change in the visual appearance or colour during this period.
Green Credentials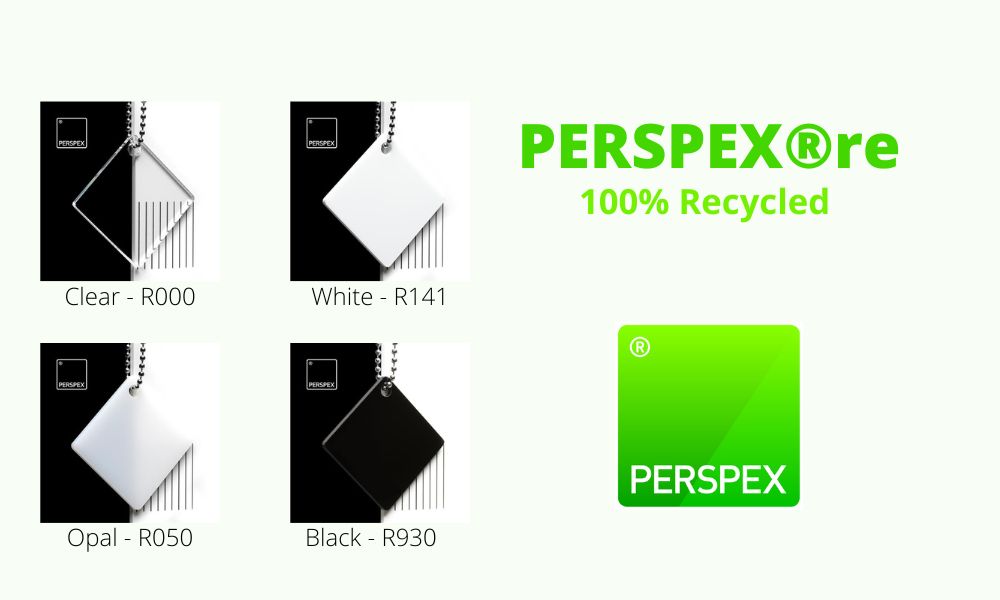 PERSPEX® is investing into green technologies and its range of recycled products will increase.
PERSPEX®re is a new product made from the depolymerisation of acrylic sheets and liquid waste. The manufacturing process uses 100% recycled methyl methacrylate (rMMA) which reduces waste and CO2, and produces an environmentally-friendly product which has high optical transparency, durability and UV stability.
The launch of this 100% recycled cast acrylic product is timely. It will help to meet the increasing demand in the market from a wide range of end-users for high quality recycled substrates which have a long lifespan.
Our CNC Cutting Service
Simply Plastics are one of the UK's leading online suppliers of PERSPEX® sheets, stocking over 125 colours and variants. We offer a bespoke CNC Laser and Router cutting service allowing us to supply extremely intricately cut components in both small and large runs. If you need our help or advice on any of your upcoming PERSPEX® projects, including those involving PERSPEX®re, please contact us.
Related articles: